Steve Jobs once said, "It's not just what it looks like and feels like. Design is how it works." Right, isn't it???
Let me quote Jessica Enders here to prove my point! According to her, "eBay made an extra $500 million annually just by tweaking a button on one of their mobile forms". With millions of apps going around the app industry, it is actually the designing that makes one download your app. It can be stated that the Design holds a much deeper meaning to the User other than turning your app beautiful.
Hola Readers!
I know you might be tapping or swiping away on the big screen of your smartphone right now. Well, its OK because I understand that it is quite an important device nowadays. One really can't imagine life without the use of interesting yet useful apps available on this smart device. Yeah, you read it right! I am going to talk about the mobile apps loaded with best UI Designs and ofcourse the high popularity. Refer to the stats below to understand my stated statement:
The above mentioned stats reveal that the number of mobile app active users is on the rise. As the scope of Mobile App Users continues to increase and develop, the value of Mobile User Interface naturally increases. Hence, it can be clearly stated that good and valuable User Interface is the baseline that distinguishes between successful and unsuccessful apps.
The designing of a mobile app UI (User Interface) is different on various platforms. A designer is aware of the fact that there are certain limitations to a Native App Framework and requires the use of small screens for the efficient working and great performance. Well this is just one, but you might not be aware of the fact that there are many more in this league. Want to get a glance at them? Here, you go…
Back-End Storage Problems
Data-Input Fatigue for Users
High Costs of Interactions
Unreliable Connectivity
Unpredictable Contexts of Use
Constrained Screen on a Mobile Device
UX Designers live to solve the problems related to their area of concern and hence, limitations can restrict them from performing their job well. However, the limitations have led to the invention of more innovative ways which has benefited the Users with much more of advanced options in a mobile app.
Design patterns are formalized way of identifying and solving the common issues related to designing. A deep understanding of what all techniques or rather mobile designs can be opted by a designer, developer and product manager to be among the list of most successful, useful and intuitive app designed for the Users.
OK, it is now clear that designing plays a vital role in upgrading the worth of a mobile app. But, the question arises is that how to do it?
Mobile Designing Best Practices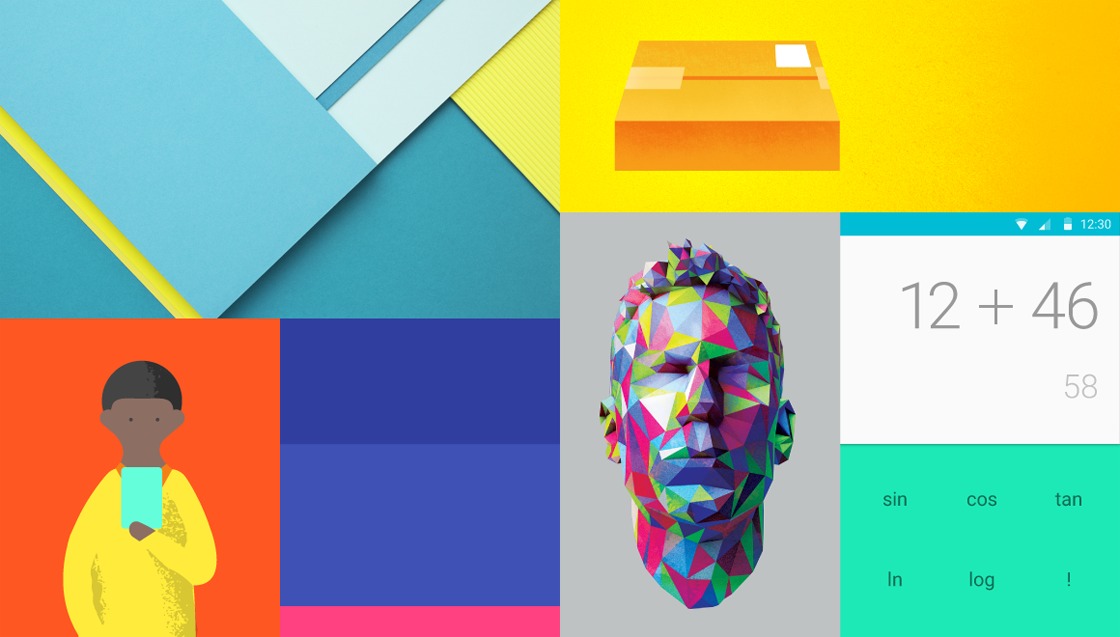 You might have seen many apps that hold the capability of catching user's eyes, thus leading to its worldwide success and you may have also wondered that how they are able to do so? Well, the answer to all your queries is listed below:
Before developing any Mobile App, it is important to know the basics. Well, I am not talking about the basics of developing a mobile app here, but I am talking about the basics to be followed before creating a mobile application with best UI Designs.
It is an outlining fact that no business or company can take steps towards its growth factor without having a deep knowledge about its target audience. Analyzing the current market situation and identifying the target set of audience as per the market need and demand is the basic and foremost rule of business that can further help in attaining a higher reach among the audience.
Likewise, a god understanding about the user's preferences and desires can help a developer towards the development of a user oriented mobile app. It is actually quite necessary to have a thorough knowledge about the market requirements, your competitor's standing and the expectations of your target audience. The follow up of this simple process will surely provide a developer with better knowledge about how to proceed further with the development of a powerful mobile app with best user interface.
Single Screen For Each Task
A mobile app is designed mainly for the use of Users. Hence, it is highly important to take care of all the expectations expected from the User's end and expecting a simple user interface is top among them.
An application with easy understanding and simple interface is highly appreciated and most used by the clan of Users. Designing one single screen to serve each purpose is the easiest way to achieve what your Users want in the best way possible! It is quite important to highlight the app features on a single dedicated screen so that it can be displayed well and can also be well understood by the User. Uber can be classified as the best example for explaining this point. They have a single page where they detect the User's location through GEO data and let the Users choose their pick-up location.
Knowing the goal of your User and developing things as per their interest gives them the power to operate the app with a strong hold. It also helps in making the things easy to learn, easy to use, easy to add and easy to build in, whenever and wherever necessary.
Building Onto Known Mobile Patterns
The whole process of mobile app development involves the input of various efforts and one among them is the use of mobile patterns! Features including Orientation, Thumb Placement, Posture etc. can be listed under the category of Mobile Patterns.
So engineers should begin with learning different interfaces and rundown down normal versatile examples. Thusly, they will have the capacity to make a UI that is not anything but easy to utilize.
Before going with any further options of developing mobile patterns, two vital things must be kept in mind and they are as follows:
Animation – The animation factor holds the power of grabbing User's interface, thus influencing them to stick to the app for a longer period of time. An associated and creative animation makes the Users go wow over your designed mobile app.
Gestures – The foremost and fundamental thing for the generally used touch devices is Gestures. The efforts including pinch, swipe, zoom, touch and double tap allows the User with an effortless navigation to anywhere they desire.
Allow Your App With Breathing Space
The white space between and around the designs of a page layout is often referred to as the 'Negative Space.' This is many a times overlooked or rather neglected, but hold on…Let me tell you that it is although the most essential element in mobile design!
It is perfectly quoted by Jan Tschichold that "White space is to be regarded as an active element, not a passive background." This white space is often considered as a waste of valuable screen region by many designers, but it is the actually the one that holds the power of visual layout.
This space is responsible for highlighting the content prioritization and readability factors. The process of simplifying User Interface (UI) and improving User Experience (UX) can be managed well with the mere use of breathing space.
With the release of new and bigger screen sizes coming each and every day, it becomes quite clear that screen size are definitely not the limitations to mobiles. Hence, it becomes necessary to adapt to every screen size in order to improve the user experience.
There are basically 3 ways followed by people for holding a smartphone and they are as follows-
One Handed is observed and recorded as the mostly used one and based on this outcome, the use of thumb zones is applied to almost every smartphone.
It is important to adapt and adjust the design as per the screen size in order to improve the overall user experience. It is therefore advised to place the navigation options within the thumb's reach so that your designed app can be handled well with one hand, despite of the screen size.
The most vital thing to keep in mind while designing the best mobile app is to make sure that the app fulfills both factors of being useful and intuitive. REMEMBER, if the app is not useful and creative, it holds zero importance and zero value for the User, thus leading to its low usage. Any though, if the app is useful, but requires a lot of efforts and time to learn its usage, it is again going to get discarded to the trash bin by the User.
So, in order to achieve overall success and to alter the design issues, it is highly important to opt for the use of best UI and UX!.
Author Bio
Working as our backbone and pillar of Loginworks.com, Mr. Dheeraj Juneja has been sharing all his versatile technical experience and leadership skills since the beginning. Contributing towards the success of the organization in many ways has been his only agenda throughout.